What are the biggest problems for startups right now? Many would say it's getting investments in such a tough investment climate. That's true, but getting an investment won't solve all your problems.
Investors and advisors are worried about meeting launch deadlines: as CEO, you have a responsibility to users and investors to release a high-quality product on time.
In the Digital Health industry, there are some additional challenges:
1. You need to understand the niche in order to adapt to the required legal standards (for example, FDA requirements for the US or GDPR for the EU).
You might even want to check: did you know that GDPR requires automatic deletion of user data from the application after a certain period of time? If you didn't, it's time to double-check if your product is compliant with the law.
2. You need to understand user behavior patterns when developing UI/UX and features for different target audiences.
For example, you should know how to onboard conservative doctors who "aren't used to working with these apps." Or know what to emphasize in UI and UX for a patient with bipolar personality disorder.
Besides knowledge, do you have processes and a User Testing system that can quickly test each stage of the product with real users? If you have it and you're confident in it, that's great. But if you don't, then this article is for you because it will show you the opportunities to either learn all this or fill these gaps with the right people.
By the way, if you don't have such processes, then you can borrow them from us in our book below at the link 🙂

Download a guide to a new approach in Digital Health Product Development
What are the ways to solve these challenges? How to choose healthcare app developers for hire? Let's see.
In-House
In the In-House format, you create your own team from scratch. However, this format can be 100% more expensive and is only effective if you plan to create other products in the future with the help of a fully assembled and trained team.
This format is initially considered by almost everyone who encounters IT development for the first time because:
1. The product is like your child, and no one wants to entrust their child to unfamiliar companies when trust is nearly nonexistent.
2. CTOs often believe that without a personal team built from scratch, the product will be undervalued and misunderstood, and they may feel unnecessary.
To some extent, this CTO perspective is correct, especially in terms of transferring company culture, where the outsourcing format may fall short.
However, when delegating development to others, the CTO will be freed from micromanagement and can instead focus their time and energy on user communication and strategic thinking, which is much more beneficial for the company than managing an in-house team.
Nevertheless, the drawbacks of this format are perhaps the most critical, including:
1. It is extremely challenging to search for and gather a team of diverse specialists, ensuring they have the right experience, expertise in relevant areas, adaptability to real-life scenarios, and a trial period. Limited budgets and missing critical functions make it difficult to assemble a complete team. For instance, other team members may have to handle product design.
2. An in-house team entails fixed costs of salaries with benefits and the difficulty of terminating contracts if a specialist fails to meet expectations after the probationary period. In the current economic situation, this can be quite risky.
What other options are there for development? So we can compare in house vs outstaffing & outsourcing health app development.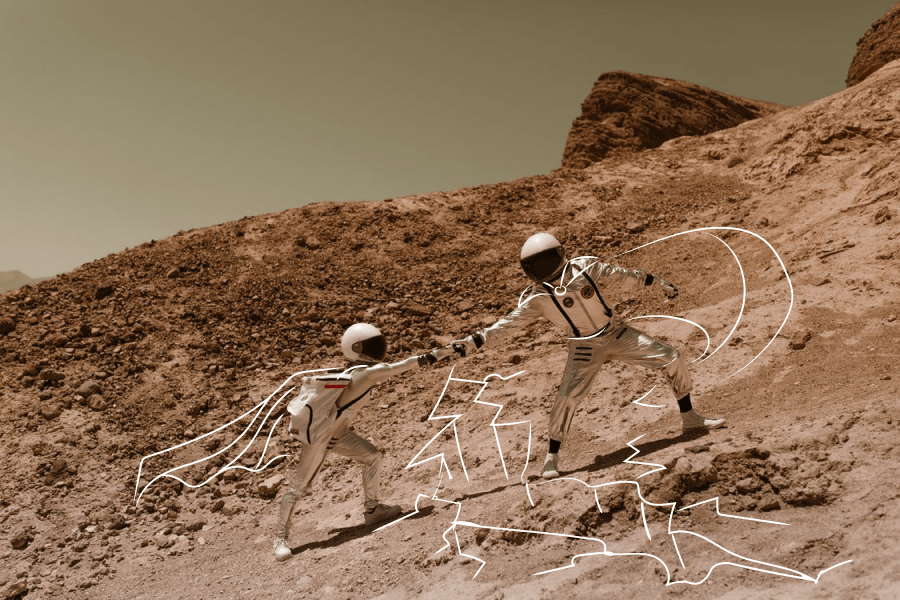 Outsourcing & Outstaffing
We think that most of you know what outsourcing is.
Such services include application development, infrastructure and software support and maintenance, data center management, and other initiatives. This approach can save a life for one company, but another one can stumble upon a bad provider, screw up the deadlines and lose part of the budget.
1. Outsourcing can be your salvation if you have found a good provider, and you have clear requirements and a vision for your product. As a result, you will receive a finished product according to your requirements, spend much fewer resources in comparison with in-house development and will be able to invest the resources in the development of the product.
However, even when choosing a conscientious provider, there are still a number of disadvantages of this model, especially for digital health companies: lack of expertise and experience in digital health, and ignorance of standards and laws.
This can be a major barrier, because if you don't have deep experience in the niche and outsourcing teams just do the task without any advice, the outcome can have many mistakes.
2. The same problem can be attributed to Outstaffing. In this format, you just get a ready-made team in the state, but without your personal experience in the field and knowledge of where to go next, you will simply make mistakes and not take into account the laws and standards of the industry.
Inexperienced individuals face significant risks when scaling their products for the first time. Without the necessary knowledge and experience, they may make many costly mistakes that can impact the quality of their work.
Furthermore, the responsibility of managing the project falls solely on the person who hires them, adding to the complexity of the situation.
These factors can contribute to delays in implementation, reduced product quality, and increased costs, highlighting the importance of hiring experienced professionals to ensure a successful outcome.
So, should we opt for healthcare software development outsourcing or keep it in-house?
Outsourcing can indeed be a good solution if you have a strong enough product team and well-defined requirements.
Low cost is a stereotype. In the absence of strong expertise in Health products and industry development/scaling, as well as a willingness to manage a team efficiently, you can simply spend the budget on corrections or improvements.
And despite the disadvantages of in-house or outsourcing health app development formats, they do not seem to be such winning options in many cases.
Therefore, it is better to compare In-House with outstaffing, which has a little more advantages, but which is also not ideal.
Can outstaffing health app development vs in-house?
Outstaffing allows you to tap into a global talent pool and access professionals who specialize in healthcare software development. But this is a temporary cooperation and after development there is a risk of a lack of support for relations with the new team, since they most likely do not even have their own product manager and are sharpened for clear tasks.
In-house development offers closer control and direct management over the entire development process. Having a dedicated team working within your organization allows for better alignment with your company's goals, culture, and values. In-house teams can foster stronger collaboration and communication among team members, facilitating a deeper understanding of your organization's specific needs and priorities.
However, it's important to consider the potential challenges of in-house development, such as the need for continuous recruitment and retention of skilled professionals, the costs associated with maintaining infrastructure and technology resources, and the limitations of expertise within the existing team.
So we compared healthcare software development in outsourcing, outstaffing and in-house. Therefore, we want to talk about a format that solves the above problems of these formats.
Product Studio (Partnership Format)
This is a new format that is now gaining popularity.
This format may be unfamiliar to many, someone might hear about it and think that this is the same as outstaffing/outsourcing, which is technically true. Both formats include service providers, but if you call a product studio an outstaff/outsource company, they will get offended (We know this ourselves).
So, what's the difference?
Imagine you saw a cool hairstyle on the internet and decided to change your style. You went to the hairdresser, showed the picture, and said that you want the same. The hairdresser just met your requirements, you looked in the mirror, and accidentally you found out that this hairstyle just doesn't suit you. Maybe if you came to the barbershop, they would tell you that this hairstyle isn't for you and give you some suggestions.
In case of a bad hairstyle, it's way easier, as you can just cover the head with a cap until the hair grows back. But what can you do if the company just executed your requirements without any advice, and you received the developed product and found out that your ideas and decisions were wrong?
That's the difference between outstaffing/outsourcing and product studio.
The first ones are just executors. They will take your requirements and provide you with a stable and functional product that meets your criteria. This is not inherently bad, but if the requirements you bring to an outstaff/outsource company are not well-suited to meet the needs of the market, your product will likely not thrive the way you've imagined.
1. Product studios are solution makers. They're challenging your ideas and will be transparent if they think some of them are bad.
2. Narrow focus. The same thing happens with UI/UX and with standards. Narrow expertise allows them to notice the smallest inaccuracies and problems that have not been taken into account.
3. Rather than simply taking a specification list and building it out, they provide value through quick and repeated validation. Rapid validation processes utilize user testing to ensure that your product will actually provide the envisioned value to the end user without any frills.
4. Studios view customers not just as clients, but as partners. Partners working with a digital product studio can expect a strong working relationship with their experts.
5. Again, you are not just a customer; you are part of the team. This collaboration spans the entire product cycle, from the initial challenge to validating it, to continuously improving the product based on the market's needs.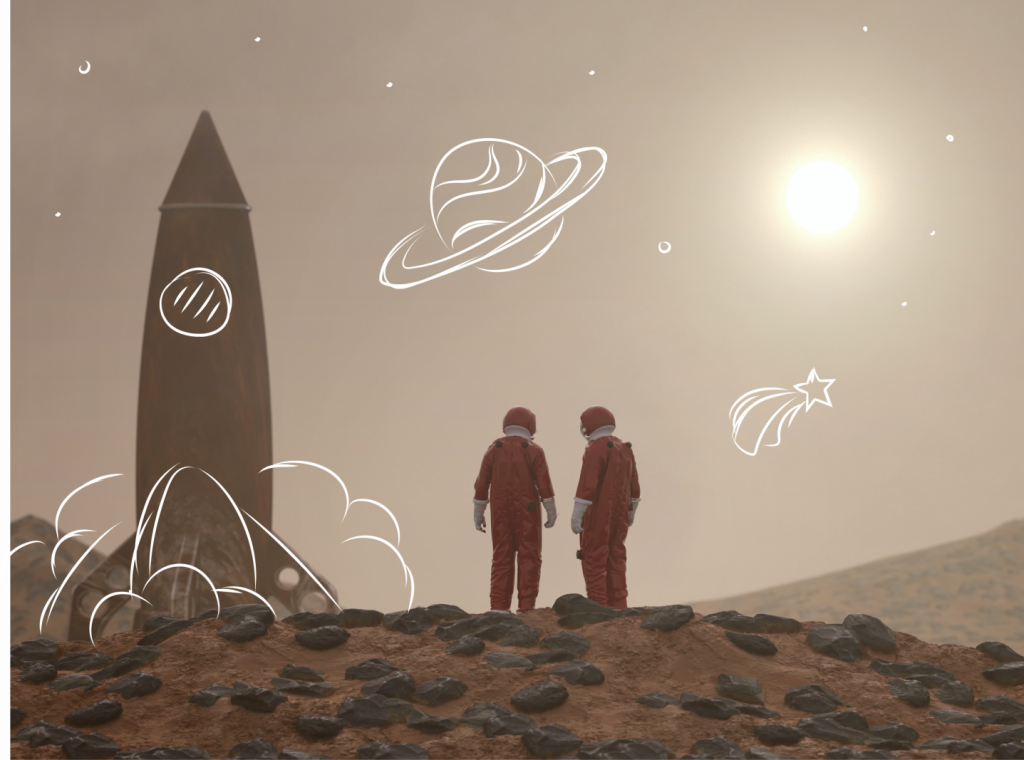 Which model of healthcare app development to choose? Let's review the comparison once again:
1. In-house, outstaffing and outsourcing are suitable if you have a clear vision and requirements for your product. However, if you lack expertise in product scaling and development in the Health industry, there is a risk of increased costs. Product studios, on the other hand, take responsibility for the quality of work and do not require additional management.
2. The Product Studio format mitigates scaling risks by managing cross-functional experts who collaborate to create products from concept to launch. This approach also considers the risk of illness, ensuring work continues without compromising quality.
While outstaffing and outsourcing can replace sick employees, the new person may have to start from scratch, whereas product studios can reallocate work among team members.
3. Product Studios understand the market and users through market research and user tests. This knowledge enables them to create products that meet user needs, provide solutions, and suggest/critique ideas and features. In contrast, outstaffing and outsourcing teams are just executors.
4. Cross-functional teams: Product Studio teams comprise experts from various fields, including design, engineering, marketing, and project management, ensuring all aspects of the product are covered and minimizing scope distortion.
In other formats, selecting specialists yourself can be challenging and may result in random budget changes, let alone the fact that you need to understand what specialists will be required throughout the development.
5. Agile Methodology: Product Studio teams adhere to agile development methodologies, allowing them to adapt to changes in project scope and respond quickly to feedback. For example, they can allocate scope for one month with the possibility of a break and use daily calls to discuss the work process. Other formats are not as flexible.
Which is better for healthcare app development? So, if you value open communication, you're not looking for executors, and you're ready to hear criticism, then this approach may suit you best.
In general, due to the novelty of this format, there is very little information about it and its detailed user-oriented processes on the Internet.
That's why we made an e-book about why this format is replacing outsourcing and how using the right processes it is possible to create a Digital Health product in a short time. Even if the format does not suit you, you can always adapt the described processes to your own company.

Okay, now you know about all possible options. And now you're probably expecting some sort of sales pitch like "choose our studio, and we'll make you a cool product". Don't worry, we won't do this.
We just wanted to say that all startups are living organisms, they're all different, and only you know what approach will suit your needs best.
But if product studio concepts resonate with you, just email us, and we'll discuss your idea.